The World's Best turntables use Soundsmith Phono Cartridges because they've been designing and hand-building the world's best phono-cartridges for more than thirty years.
Now at True Audiophile.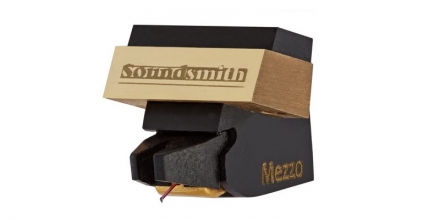 We've been listening to all the cartridges we could for many years before settling on the two lines we carry. SoundSmith is one of the most robust and highly respected TT cartridges available today. Aside from incredible sound for the money each cartridge is warranted by a US company and can be re-tipped or corrected of anything you could accidentally do or just from age. This is not the case with most cartridge brands. We stopped carrying or even recommending famous brands because they wanted customers to buy a new one instead of offering repairs.
In every price category for every cartridge, SoundSmith exceeds all expectations. We're very fortunate to offer this line and have never had an unhappy customer.
Highly respected and hand-made in the USA, Soundsmith phono cartridges adorn some of the worlds best turntables. They make it easy to find just the right models out of the more than 60 different types available. Use the link below to learn more, to select one that fits your setup, taste, and budget.
Click here to jump to the SoundSmith page